Posted in- November 21, 2014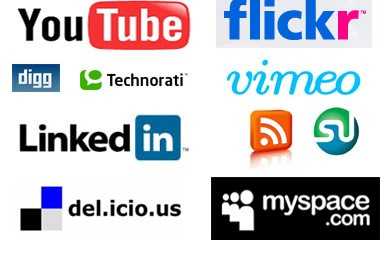 The ever growing popularity of social networks has brought a new era in marketing and its strategies. The social networking is revolutionizing the way people interact with companies or individual brands.
According to adpuclishing.org 1 out of 5 minutes spent online is dedicated to the social network.
Bear in mind that before trying to involve social network on your marketing strategies it is important to have a clear prospective on what you expect from your company, how you foresee its development on short and long term, as well as what are the strong points and objectives of your company. What will users read in your blog? Why should people join your community to Google+? Why should they read what you post on Facebook?Will you say more than, Buy, Buy, Buy? What is the purpose of the company in using the social network?
A local business, for instance, should have as its main purpose creating a stable and loyal customer network; instead a large company needs to connect with its audience in a national level.When you have the full prospect of your business is about time to start creating your virtual audience. This, for the only reason, that the majority of your audience is already part of a social network.
If for a young teenager is typical to use Facebook, a customer or another business uses the LinkedIn, instead journals can use Pinterest as a "sneak peak" for their articles.
Social networks create the opportunity to meet people online. A missed opportunity if you wouldn't be part of a social network. You have the opportunity to meet people that otherwise you would have never met, and who can turn to be your ally. Social networks can lead to personal cooperation as well as it can end up as a successful business relationship.
A well organized social platform will give you the so much desired client network and an efficient marketing department. It has never been so easy to get to advertise your brand or company all over the world. You can find endless opportunities and choices. Starting from an easy post or tweet to a wide online campaign. Small shops' owners frequently receive phone calls from "virtual clients" that require information about a product after it was posted on facebook or Instagram. In most of the times this phone calls end up in sales.
Did you actually know that you can sell a product online through a social network? This is a topic that is not discussed enough but actually it can increase your sales. This can be done, by virtually integrating a "shop" on your Facebook page. You can make this possible through "Plug-ins" that allow you to incorporate a code on your Facebook page and sell directly to your fans on Facebook. That's the easiest way to bring your product to your costumers.
The great thing about social network marketing is the fact that it is a costless strategy. Many businesses do not understand that social networks in fact are FREE! Your presence on Facebook or Twitter can provide you with a wide audience without spending a penny.
Google also likes social networks. In recent years, it is noticed that while searching for a business its tweets or facebook profiles will appear. If you want to be tracked by those who surf on the internet you need to have a social presence on the web.
If your company doesn't have a Facebook account yet, is about time to sign up for one. You will immediately presence the considerable difference in your page traffic.
Not just that, a new tendency is noticed in the past years, a successful marketing is being done through this virtual communication. Businesses can receive an immediate feedback that can be used to their convenience in further developing the product or service provided. Apart from that, we see often comments on Facebook or Twitter that turn out to be more effective than traditional marketing. Printed traditional marketing (on newspapers or journals) and advertisements (on radios or TVs) are not used as much as before, instead internet, web pages and other online platforms are taking the lead.
This clearly demonstrates the importance of a costumer and the special bond between the clients and the product or service.
Many platforms give you the possibility to access to demographic data that will help you in different phases of the development of your product. Many companies still have perplexities and doubts about the time spent for marketing in the social network. Others complain that it is not an easy "tool" and it may be inefficient because the social network users speak different languages. References and polls show us a different result. According to Fords.com 58% of the businesses that have increased their presence on the social networks have shown increase in sales. Why should your business be part of the 42%? Adapting with the environment will lead to a successful growth of your company or business. It is the right time to increase your presence in the platforms that nowadays have the power in marketing.